Oxygen Concentrator developed at Indian Institute of Science
An indigenous Oxygen Concentrator was designed and developed in the Indian Institute of Science by a team led by Prof. Praveen Ramamurthy. This prototype delivers more than 95% oxygen at 1 liter per minute and reaches this higher limit within 3 minutes of the start of the system. At 5 lpm, greater than 93±3% and at 10 lpm 85 % oxygen is generated. The stability of the system was monitored by continuous operation for more than 8 months.
Clinical trail is complete with a report concluding that this system is as good as compressed oxygen cylinders. Up to now technology transfer is complete to 18 companies and few more in the pipeline.
Highlights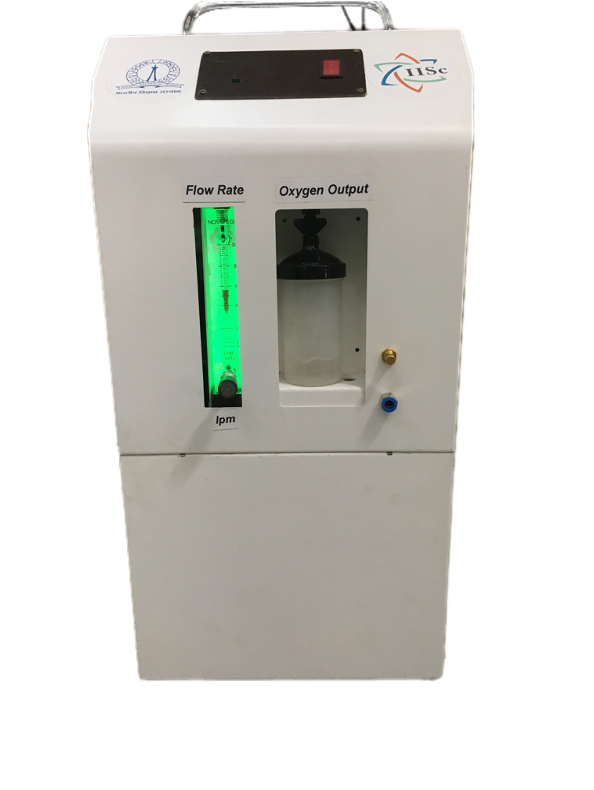 Indigenously developed oxygen concentrator

Upto 6 lpm 93±3 % O2 concentration
Upto 10 lpm > 85 % O2 concentration

Continues operation 24/7
Clinical trial completed at BMCRI
TUV/UL certification process is yet to start
83 companies have expressed interest
27 have signed NDA
18 have already signed licensing agreement
Licensee list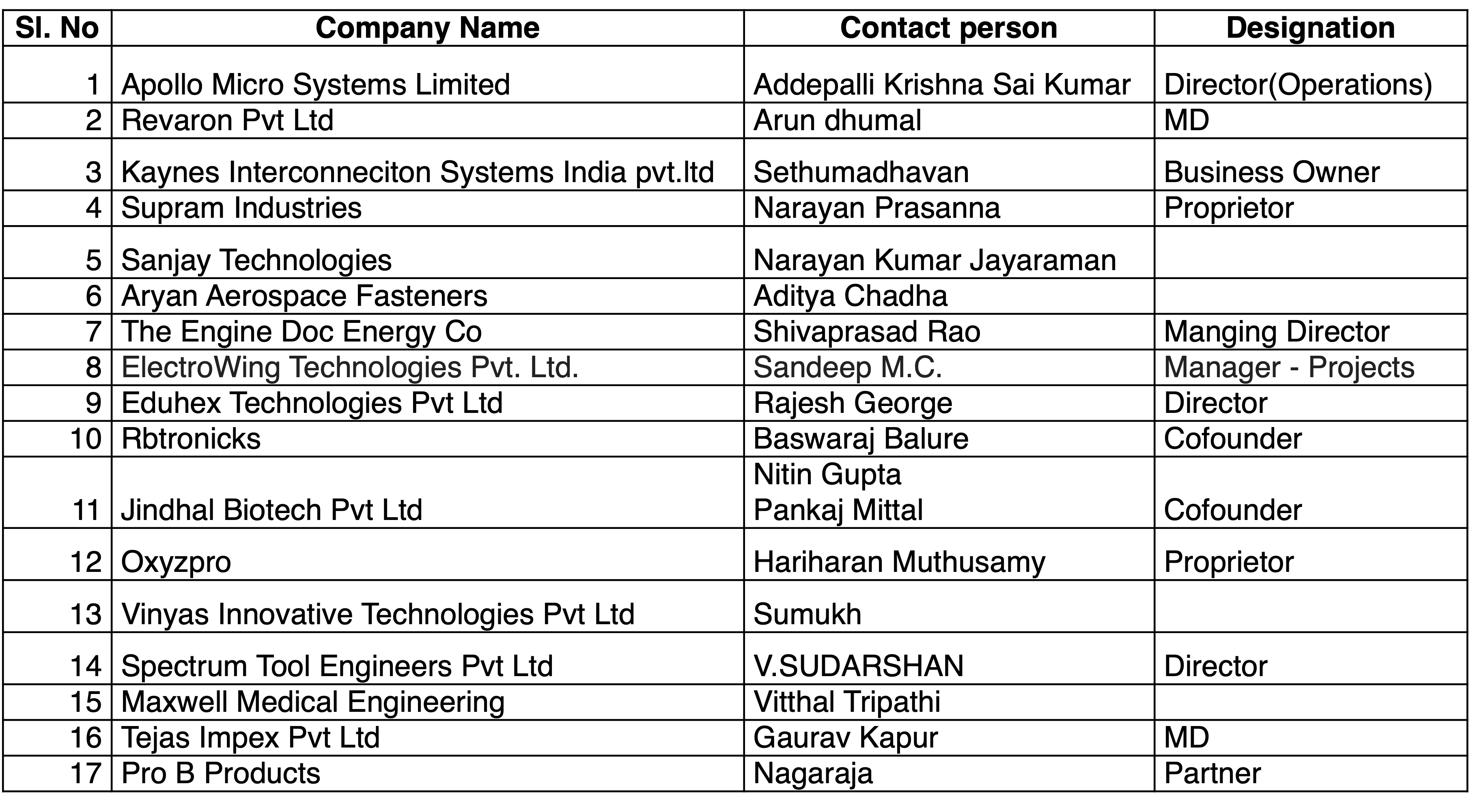 Media coverage